Components of the SIMO framework
SIMO framework contains program modules designed for forest management planning. It's possible to combine different modules for different computation tasks. The properties of SIMO include easily modified control of planning computation and a set of model libraries that can be freely combined in the computation.
The different modules of the framework are data input, simulation, optimization and reporting. The modules are controlled with XML documents which contain the actual forest related information in the system. This enables the changes in the simulation logic without the need to resort to actual program code changes. The modules have been implemented mainly in Python. Some computationally heavy modules have been implemented in Cython and C.
During the data import the input data is converted to the form used internally in SIMO; this applies to the attribute names and units as well as the structure of the data. Simulation will produce different management alternatives for the forest area under planning. In optimization the alternative that best matches the goals and constraints of the planning is selected as the result of the planning. Reporting module is used to transfer data - input, simulation, or optimized - outside the framework. Different text and image based output formats are supported.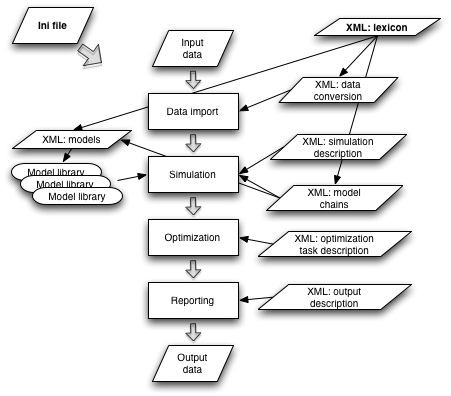 Figure 1. The components and the program flow of the SIMO framework